06/19/23 - 06/22/23
$225.00
Hornet Youth Summer Camp 1

Location: John Smith Field at CSUS - 7445-7457 College Town Dr, Sacramento, CA 95826
Registration Ends: 06/20/2023
Grades: K-8th | Starts: 9:00am / Ends: 2:00pm
06/26/23 - 06/29/23
$225.00
Hornet Youth Summer Camp 2

Location: John Smith Field at CSUS - 7445-7457 College Town Dr, Sacramento, CA 95826
Registration Ends: 06/27/2023
Grades: K-8th | Starts: 9:00am / Ends: 2:00pm
07/10/23 - 07/13/23
$225.00
Hornet Youth Summer Camp 3

Location: John Smith Field at CSUS - 7445-7457 College Town Dr, Sacramento, CA 95826
Registration Ends: 07/11/2023
Grades: K-8th | Starts: 9:00am / Ends: 2:00pm
07/17/23 - 07/20/23
$225.00
Hornet Youth Summer Camp 4

Location: John Smith Field at CSUS - 7445-7457 College Town Dr, Sacramento, CA 95826
Registration Ends: 07/18/2023
Grades: K-8th | Starts: 9:00am / Ends: 2:00pm
07/24/23 - 07/27/23
$225.00
Hornet Youth Summer Camp 5

Location: John Smith Field at CSUS - 7445-7457 College Town Dr, Sacramento, CA 95826
Registration Ends: 07/25/2023
Grades: K-8th | Starts: 9:00am / Ends: 2:00pm
07/31/23 - 08/03/23
$225.00
Hornet Youth Summer Camp 6

Location: John Smith Field at CSUS - 7445-7457 College Town Dr, Sacramento, CA 95826
Registration Ends: 08/01/2023
Grades: K-8th | Starts: 9:00am / Ends: 2:00pm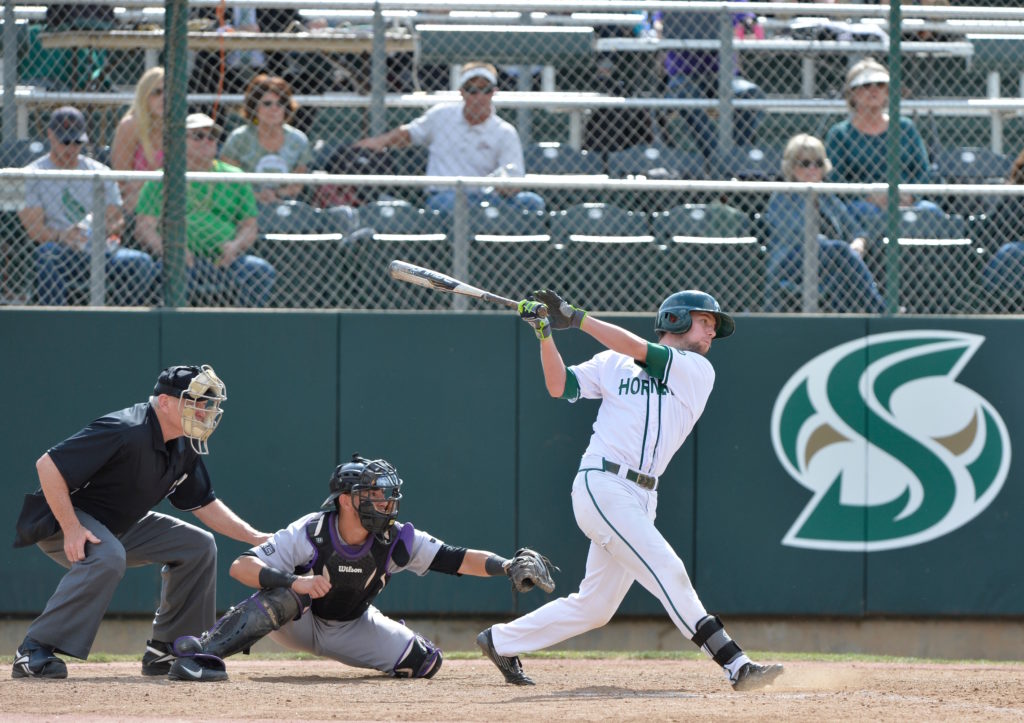 Hornet Baseball Camps At CSUS
Below you'll find our school's Division I college baseball camps, baseball showcases and instructional camps and clinics. Visit us in beautiful Sacramento California for a baseball camp or showcase and show us your skills! (All camps are open to any and all participants limited only by age, grade level, gender or number.)
Our camps range in ages and we should have a program to fit your needs. If you do not see a date that works for you at this time please check back to the site as we add new sessions often.
Our baseball camps and showcases in California are a great opportunity to take your game to the next level. Each camp is hosted by our college staff here at Sacramento State University.
Don't miss the opportunity to attend this amazing Western Athletic Conference Baseball Camp!
PLEASE CHECK YOUR EMAIL REGULARLY AS THIS IS OUR PRIMARY WAY TO COMMUNICATE. ANY ADDITIONAL INFORMATION THAT WE NEED TO CONVEY AS THE CAMP DRAWS CLOSER WILL BE PASSED ON TO YOU VIA THE E-MAIL ADDRESS THAT YOU SUPPLIED WHEN YOU REGISTERED FOR CAMP. PLEASE MAKE IT A HABIT TO CHECK YOUR E-MAIL DAILY, THIS WILL ELIMINATE ANY CONFUSION AND OR MISCOMMUNICATION

Hornet Baseball Camps At CSUS
Website & Online Registration by ABC Sports Camps.
Copyright 2020 © ABC Sports Camps – All rights reserved.