06/14/21 - 06/17/21
$250.00
Rice Baseball FUNdamental Camp 1

Location: Reckling Park at Rice University - 6100 Main St, Houston, TX 77005
Registration Ends: 06/14/2021
Ages: 6-14 (entering 9th grade or below) | Starts: 9:00am / Ends: 1:00pm
06/21/21 - 06/24/21
$250.00
Rice Baseball FUNdamental Camp 2

Location: Reckling Park at Rice University - 6100 Main St, Houston, TX 77005
Registration Ends: 06/21/2021
Ages: 6-14 (entering 9th grade or below) | Starts: 9:00am / Ends: 1:00pm
06/28/21 - 06/29/21
$150.00
Rice Baseball Hitting Camp 1

Location: Reckling Park - Rice University - 6100 Main St, Houston, TX 77005
Registration Ends: 06/28/2021
Ages: 6-14 (entering 9th grade or below) | Starts: 9:00am / Ends: 12:00pm
06/28/21 - 06/29/21
$150.00
Rice Baseball Pitching, Catching, Infield and Outfield Camp 1

Location: Reckling Park at Rice University - 6100 Main St, Houston, TX 77005
Registration Ends: 06/28/2021
Ages: 6-14 (entering 9th grade or below) | Starts: 1:00pm / Ends: 4:00pm
07/05/21 - 07/08/21
$250.00
Rice Baseball FUNdamental Camp 3

Location: Reckling Park at Rice University - 6100 Main St, Houston, TX 77005
Registration Ends: 07/05/2021
Ages: 6-14 (entering 9th grade or below) | Starts: 9:00am / Ends: 1:00pm
07/12/21 - 07/15/21
$250.00
Rice Baseball FUNdamental Camp 4

Location: Reckling Park at Rice University - 6100 Main St, Houston, TX 77005
Registration Ends: 07/12/2021
Ages: 6-14 (entering 9th grade or below) | Starts: 9:00am / Ends: 1:00pm
07/19/21 - 07/22/21
$250.00
Rice Baseball FUNdamental Camp 5

Location: Reckling Park at Rice University - 6100 Main St, Houston, TX 77005
Registration Ends: 07/19/2021
Ages: 6-14 (entering 9th grade or below) | Starts: 9:00am / Ends: 1:00pm
07/26/21 - 07/29/21
$250.00
Rice Baseball FUNdamental Camp 6

Location: Reckling Park at Rice University - 6100 Main St, Houston, TX 77005
Registration Ends: 07/26/2021
Ages: 6-14 (entering 9th grade or below) | Starts: 9:00am / Ends: 1:00pm
08/02/21 - 08/03/21
$150.00
Rice Baseball Pitching, Catching, Infield and Outfield Camp 2

Location: Reckling Park at Rice University - 6100 Main St, Houston, TX 77005
Registration Ends: 08/02/2021
Ages: 6-14 (entering 9th grade or below) | Starts: 1:00pm / Ends: 4:00pm
08/02/21 - 08/03/21
$150.00
Rice Baseball Hitting Camp 2

Location: Reckling Park - Rice University - 6100 Main St, Houston, TX 77005
Registration Ends: 08/02/2021
Ages: 6-14 (entering 9th grade or below) | Starts: 9:00am / Ends: 12:00pm
Above you'll find our baseball camps, baseball showcases and instructional camps and clinics. Visit us in beautiful Houston, Texas for a baseball camp or showcase and show us your skills! Our camps range in ages and we should have a program to fit your needs. If you don't see a date that works for you at this time please check back as we add new sessions often.
Our baseball camps and showcases in Houston are a great opportunity to take your game to the next level. 

Rice Baseball Camps are open to any and all entrants (limited only by number, age, grade level and/or gender). 
Capacity: 6,193
Year Opened: 2000
Highlights: Premier college baseball facility, 9 suites, spacious press box and radio spaces other schools have tried to follow Rice baseball's lead, building bigger and more expensive stadiums, but Reckling Park remains among the best venues in college baseball. The 2018 season was the Owls' 19th at the stadium. Rice has won an eye-opening 77 percent of its more than 600 games at Reckling Park since opening for the 2000 season.
FREQUENTLY ASKED QUESTIONS
Find all the answers you need.
See our most commonly asked questions and answers below. Still can't find what you're looking for?
Shoot us an email at tp41@rice.edu
Come dressed and ready to play with  cleats/turf/athletic shoes, baseball pants or shorts, glove, bat, and water. 

Water and light concessions will be available.  
$100.00 of total is considered a deposit and is non-refundable and balance will be charged 1 week prior to camp start. No partial refunds/discounts/or prorated rates for attending other events or being able to only attend certain days. If camper cannot attend due to unforeseen circumstances, notification must be made prior to check-in. A $25.00 failed payment/returned check charge will be charged per transaction
PLEASE CHECK YOUR EMAIL REGULARLY AS THIS IS OUR PRIMARY WAY TO COMMUNICATE. ANY ADDITIONAL INFORMATION THAT WE NEED TO CONVEY AS THE CAMP DRAWS CLOSER WILL BE PASSED ON TO YOU VIA THE E-MAIL ADDRESS THAT YOU SUPPLIED WHEN YOU REGISTERED FOR CAMP. PLEASE MAKE IT A HABIT TO CHECK YOUR E-MAIL DAILY, THIS WILL ELIMINATE ANY CONFUSION AND OR MISCOMMUNICATION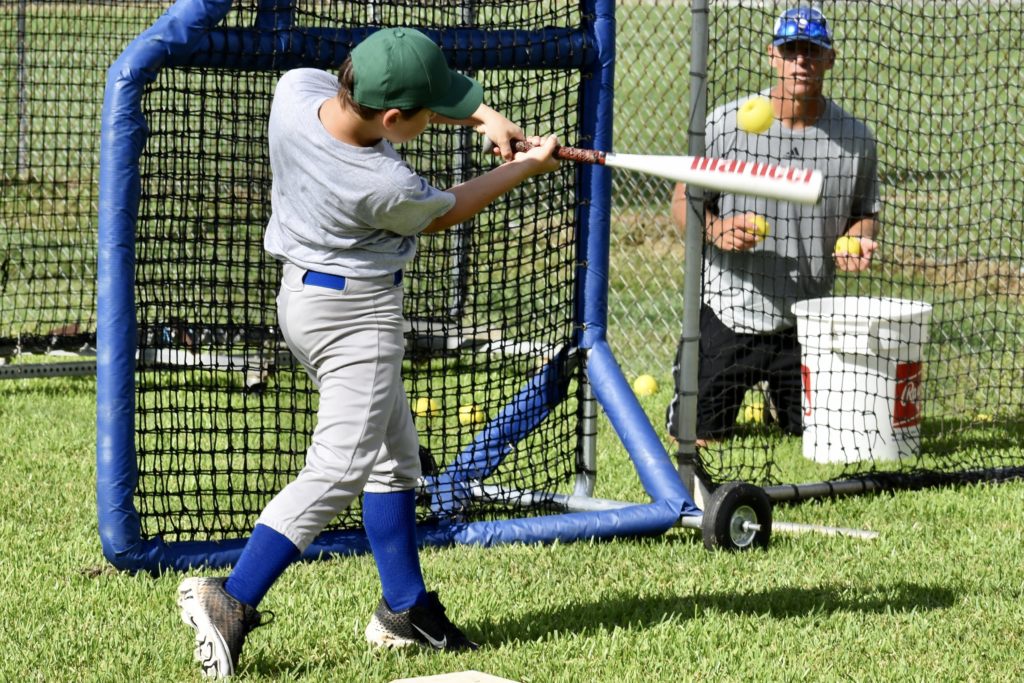 Website & Online Registration by ABC Sports Camps.
Copyright 2020 © ABC Sports Camps – All rights reserved.