There are no events currently available.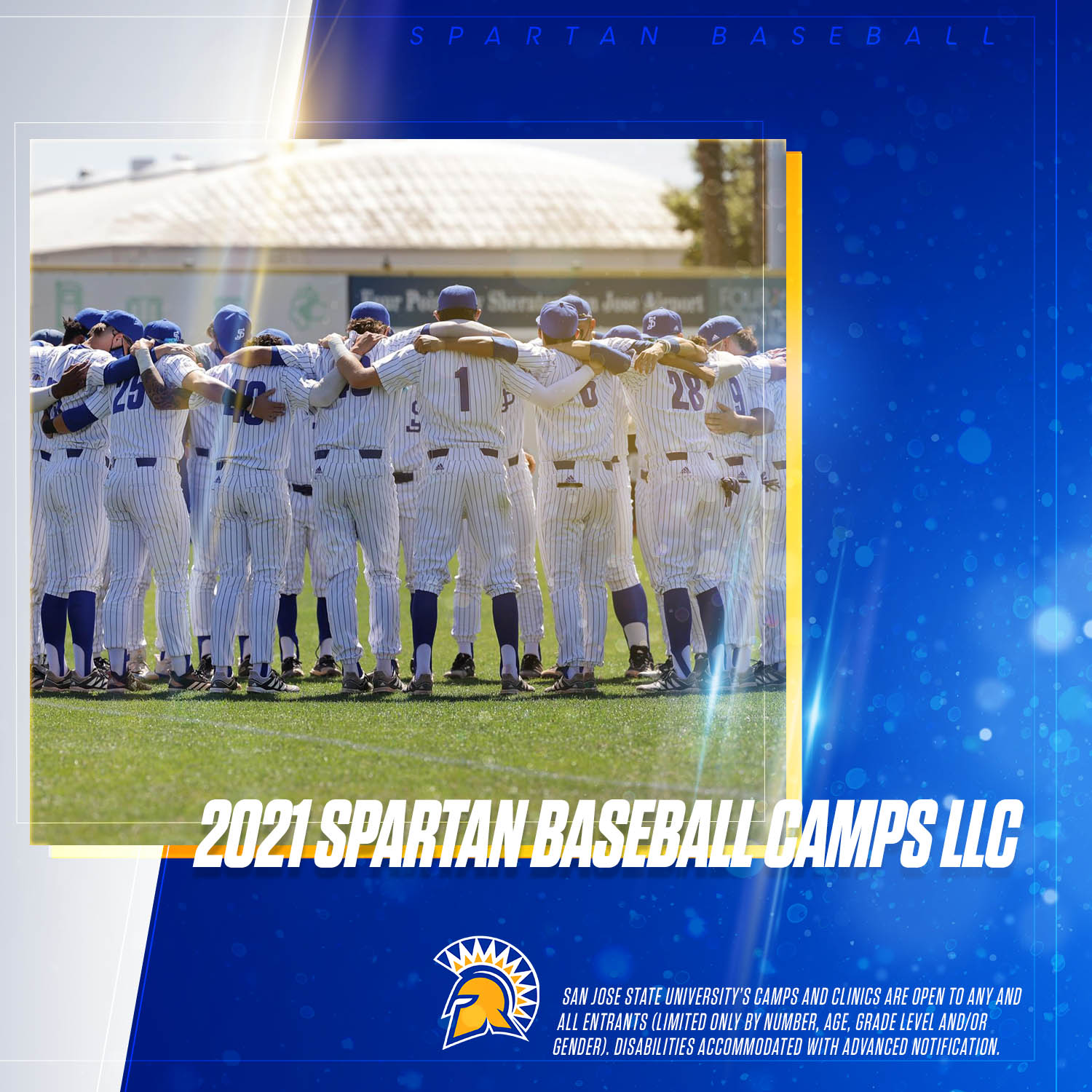 Spartan Baseball Camps LLC
The Spartan baseball staff is offering a series of baseball camps for the 2021-2022 season. These camps will provide advanced instruction and evaluation. Spartan Camps are dedicated to the development and growth of all campers who attend. All camps and clinics are high energy with great attention to detail and safety. This is a baseball opportunity that we as a staff feel confident will exceed your expectations. Our staff is excited to have you at our camps.
We encourage each participant to register as soon as possible. Spartan Camps will fill up quickly.
 
All camps are open to any and all entrants limited only by number, age, grade level and/or gender.
Asst. coach/Recruiting Coordinator
Volunteer Assistant Coach
The Spartans practice and play their home games at Municipal Stadium, the 5,200-seat stadium that also houses the San Jose Giants of the Class A California League. Municipal Stadium has a full size scoreboard and video board located in right field. Additionally, a full press box, 4 concession stands, 4 restrooms and ticket offices are housed in Municipal Stadium.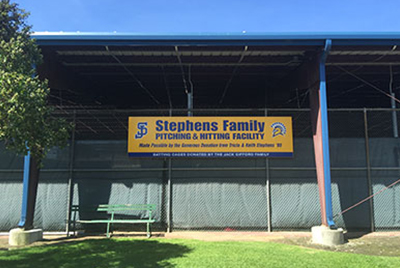 The Stephens Family Pitching & Hitting Facility offers a year-round, state-of-the-art indoor training facility creating the ultimate experience for San Jose State's baseball student-athletes.
The Stephens Family Pitching & Hitting Facility encompasses nearly 10,000 square feet, features three full-size batting cages, and a fully-turfed pitching and conditioning area. There are three stations with a pitcher's mound and netting for batters to face live pitching.
Opened in February, 2012, Spartan baseball players can receive comprehensive instruction on the basics to succeed in the sport.
The Koret Athletic Training Center is set up for comprehensive training for all student-athletes utilizing the weight room equipment, field turf, grass fields, and sandpit.The Koret Athletic Training Center also contains a 1,000-square foot rehabilitation and training room that services physical therapy and sports specific rehabilitation. The new facility will enable the sports medicine staff of athletic trainers, doctors, surgeons, specialists and physical therapists to provide the best possible care to help prevent and rehabilitate injuries.
The Koret Athletic Training Center is located directly north of CEFCU Stadium and the Simpkins Stadium Center. Since its completion in November of 2001, San Jose State student-athletes have furthered their athletic development in our spacious 15,000 square-foot facility.
There are three athletic training rooms throughout the San Jose State University campus that house the 16 Spartan athletic teams. The Simpkins Stadium Center Athletic Training Room, located in the Simpkins Stadium Center near CEFCU Stadium on South Campus, services the football, men's and women's golf, and men's and women's cross country teams. SPX Athletic Training Room, located on main campus, services the men's and women's basketball teams, the volleyball team, the gymnastics team, the swimming and diving team, and the women's water polo team. And the East Field House Training Room, located on South Campus near the East Field, services the men's and women's soccer teams, the baseball and softball teams, and the women's tennis team.
Each training room is a fully-functional facility with treatment tables, taping stations, rehabilitation space, and modalities.
Today's Spartan student-athlete has more opportunities to succeed academically than ever before. Located in the Simpkins Stadium Center, the Scott Gadway Academic Center was dedicated in January 2003. Here, student-athletes have a place to study, work with tutors, utilize computers or seek academic advice.
The recently-remodeled Scott Gadway Academic Center is a gift from alums Stan and Marilyn Gadway, to honor their late son, Scott, a 1991 San Jose State graduate who majored in aeronautics. He died in a 1996 skydiving accident.
FREQUENTLY ASKED QUESTIONS
Find all the answers you need.
See our most commonly asked questions and answers below. Still can't find what you're looking for?
The FAQs: 
Has the Spartan Baseball program been to the college world series?
Yes, the Spartans earned a spot in the 2000 College world series after winning the Houston Super Regionals.
How many Spartans have ended up playing professional baseball?
Over 125 former Spartans have ended up playing professional baseball.
Where do the Spartans play their home games?
The Spartans play their home games at San Jose Excite Ball park, also the home of the San Jose giants. 
Who is the last Spartan to make it to the Major Leagues:?
Kevin Frandsen, who is also currently the voice of the Philadelphia Phillies. 
PLEASE CHECK YOUR EMAIL REGULARLY AS THIS IS OUR PRIMARY WAY TO COMMUNICATE. ANY ADDITIONAL INFORMATION THAT WE NEED TO CONVEY AS THE CAMP DRAWS CLOSER WILL BE PASSED ON TO YOU VIA THE E-MAIL ADDRESS THAT YOU SUPPLIED WHEN YOU REGISTERED FOR CAMP. PLEASE MAKE IT A HABIT TO CHECK YOUR E-MAIL DAILY, THIS WILL ELIMINATE ANY CONFUSION AND OR MISCOMMUNICATION
Website & Online Registration by ABC Sports Camps.
Copyright 2020 © ABC Sports Camps – All rights reserved.